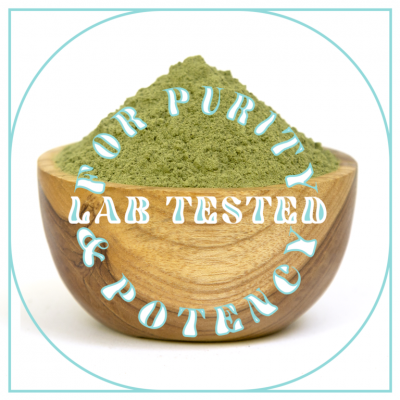 Because we love our customers and are proud of our products, at Jaya we follow strict cGMP (current good manufacturing practices) in all our facilities and get every batch and lot rigorously lab tested by a third-party laboratory. We only work with kratom which passes a full panel analysis from a 3rd party ISO 17025:2017 accredited food safety lab.
We designed our facilities from the ground up to meet the high standards of the Oregon Department of Agriculture who have inspected and licensed both our processing and retail facilities.
What we test for:
Alkaloids: Mitragynine, 7Hydroxymitragynine, Isorhynchophylline, Mitraphylline, Paynantheine, Speciociliatine and Speciogynine
The sum of these alkaloids give us the Total Alkaloid %, which gives you a general indication of potency, but don't read too much into these number as kratom contains dozens more alkaloids that are not yet available for testing by our 3rd party laboratory. As the science develops expect to see the number of Alkaloids on our tests increase!
You can view the alkaloid lab tests via the link in each product page.
Heavy metals: Lead, Cadmium, Mercury and Arsenic
Kratom, like many natural products, always contains trace quantities of heavy metals. These can be the result of the natural environment and processing. We evaluate each and every batch to make sure that the products we are selling fall within the safety guidelines that the FDA has set out for herbal products.
Microbial contaminants: Salmonella, E-coli & Shiga toxin-producing E-coli, Yeast & Mold, Staphylococcus aureus, Aerobic plate count and Coliform bacteria.
Microbial contamination is a problem for all kinds of food products, kratom is no exception. We thoroughly test for harmful bacteria, especially the highest-risk factor: Salmonella.
Salmonella can be extremely harmful, and multiple Salmonella outbreaks in the US have been linked to untested or under-tested kratom. That's why we break each Batch down into small 20kg Lots and combine 10 randomized samples from each individual lot to make sure we are not missing anything that could be harmful.
The purity and potency of our products are our top priority. Every one of our products displays its alkaloid contents and batch/lot # which you can send to us if you would like to see the full lab report for yourself.
Read more about Jaya's commitment to quality here.